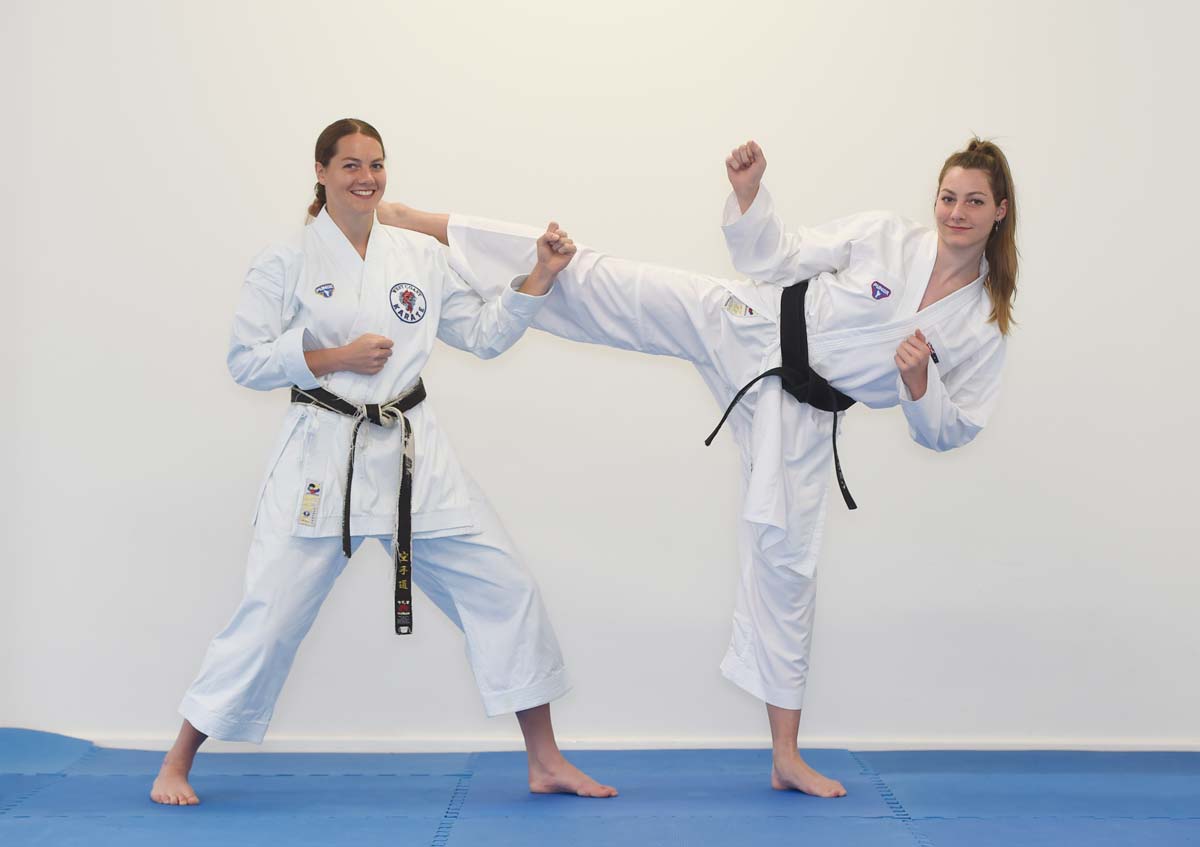 It's not about the Karate Kid anymore it's all about the Karate sisters.
A bond that's like no other has Hannah and Rebecca Sullivan taking over the world.
West Coast Karate in Willetton is the dojo for martial arts and passionate athletes in the area.
For the Sullivan family it is home and the Karate sisters who continue to bring medals from international championships and they are not planning on stopping.
Hannah, 16, and 25-year-old Rebecca both started at the age of five and have loved it ever since.
The club opened 10 years ago aiming to make a positive influence on as many students as possible and the club developed a program that they thought would help make the greatest positive impact on the students… and they were not wrong.
West Coast Karate Coach Brian Sullivan is not only a proud father but is proud of all the students involved in the club as they have shown consistent effort and commitment to excellence throughout the years.
"Our program has been able to help young people develop to such an extent that they are able to achieve goals and have experiences that are rare and unique," he said.
"We do not have expectations of our students, however Rebecca and Hannah have worked very hard to reach these levels and their success is no surprise."
Rebecca is currently in Tokyo working towards selection for the Tokyo 2020 Olympic Games and the Dubai 2020 Senior World Championships.
Hannah was selected to represent Australia at the Cadet, Junior & U21 WKF World Karate Championships in Chile along with another young club member Blake Skewes.
Mr Sullivan said the world championships is an opportunity to compete on the world stage against the best in the world and showcase the skills they have in WA.
"We have been preparing for the World Championships for a substantial period of time and the students will leave knowing they have prepared as best they can for the event," he said.
Rebecca studied psychology and is now a full time athlete who trains every day, sometimes twice a day to achieve her goals.
Hannah is still a full time student at Iona Presentation College but she finds a balance to study and train and she is currently training five to six days a week including specialist karate training at the club and fitness training.
Mr Sullivan said the club has currently a very excited group of young athletes following in the footsteps of these successful athletes and is looking forward to getting more students involved in other prestigious competitions.
"We are committed to helping them achieve their goals and aspirations," he said.
"The Australian National Karate Championships will be held in Perth in 2020 and we expect a number of our students will express interest in qualifying for this event."
source:  https://www.yourlocalexaminer.com.au/sisters-have-%EF%AC%81ght-in-them/